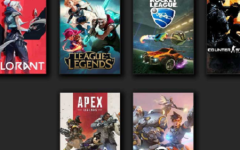 Welcome to Rankdle, a groundbreaking novelty in the gaming world. It a new guessing adventure for the smartest players. If you are a true fan of entertainment like League of Legends or Counter-Strike, you will adore this new project for sure. In Rankdle, players will be given a new task, but it comes with a new, thrilling twist. The gameplay is straightforward – select one of the aforementioned games, and a you will see brief video clip from that game. What's your mission? Accurately guess the character's rank featured in that clip. It will turn out to be quite a challenge! Are you prepared to test your memory and knowledge of these popular gaming projects?
The quest for stars!
The game offers stars as a reward for your excellent performance. Every time you make a correct guess, you will earn a star for your prowess. Accurate responses are the main factors of success. If you nail the rank precisely, you earn two stars. But the challenge is not over at this stage – even if your estimate is partially correct, if your guessed rank is slightly higher or lower, you still get one star. Playing Rankdle is a highly recommended experience, especially for those who love puzzles and seek a brain-teasing challenge.
Will you have a chance to win?
It is absolutely possible to succeed in Rankdle, you must have a deep understanding of game's ranking system. It's an opportunity to test and showcase your expertise in a unique blend of word guessing fun. Dive into Rankdle today and discover if you can accurately decipher player ranks like a seasoned puzzle pro! Challenge yourself, embrace the gaming puzzle, and let Rankdle become your new go-to for an original and entertaining gaming experience.